digital art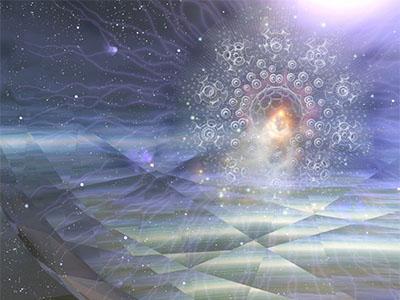 digital-art
Digital art is an artistic work or practice that uses digital technology as an essential part of the creative or presentation process. Since the 1970s, various names have been used to describe the process including computer art and multimedia art, and digital art is itself placed under the larger umbrella term new media art.
After some initial resistance, the impact of digital technology has transformed activities such as painting, drawing, sculpture and music/sound art, while new forms, such as net art, digital installation art, and virtual reality, have become recognized artistic practices. More generally the term digital artist is used to describe an artist who makes use of digital technologies in the production of art. In an expanded sense, "digital art" is contemporary art that uses the methods of mass production or digital media.
Additionally, digital painting is a method of creating an art object (painting) digitally and/or a technique for making digital art in the computer. As a method of creating an art object, it adapts traditional painting medium such as acrylic paint, oils, ink, watercolor, etc. and applies the pigment to traditional carriers, such as woven canvas cloth, paper, polyester etc. by means of computersoftware driving industrial robotic or office machinery (printers). As a technique, it refers to a computer graphics software program that uses a virtual canvas and virtual painting box of brushes, colors and other supplies. The virtual box contains many instruments that do not exist outside the computer, and which give a digital artwork a different look and feel from an artwork that is made the traditional way.
Below is a gallery featuring my digital art or digital paintings. As a multimedia artist, the digital medium is one of many I work within. I use creative expression in a variety of styles in this gallery.