pen and ink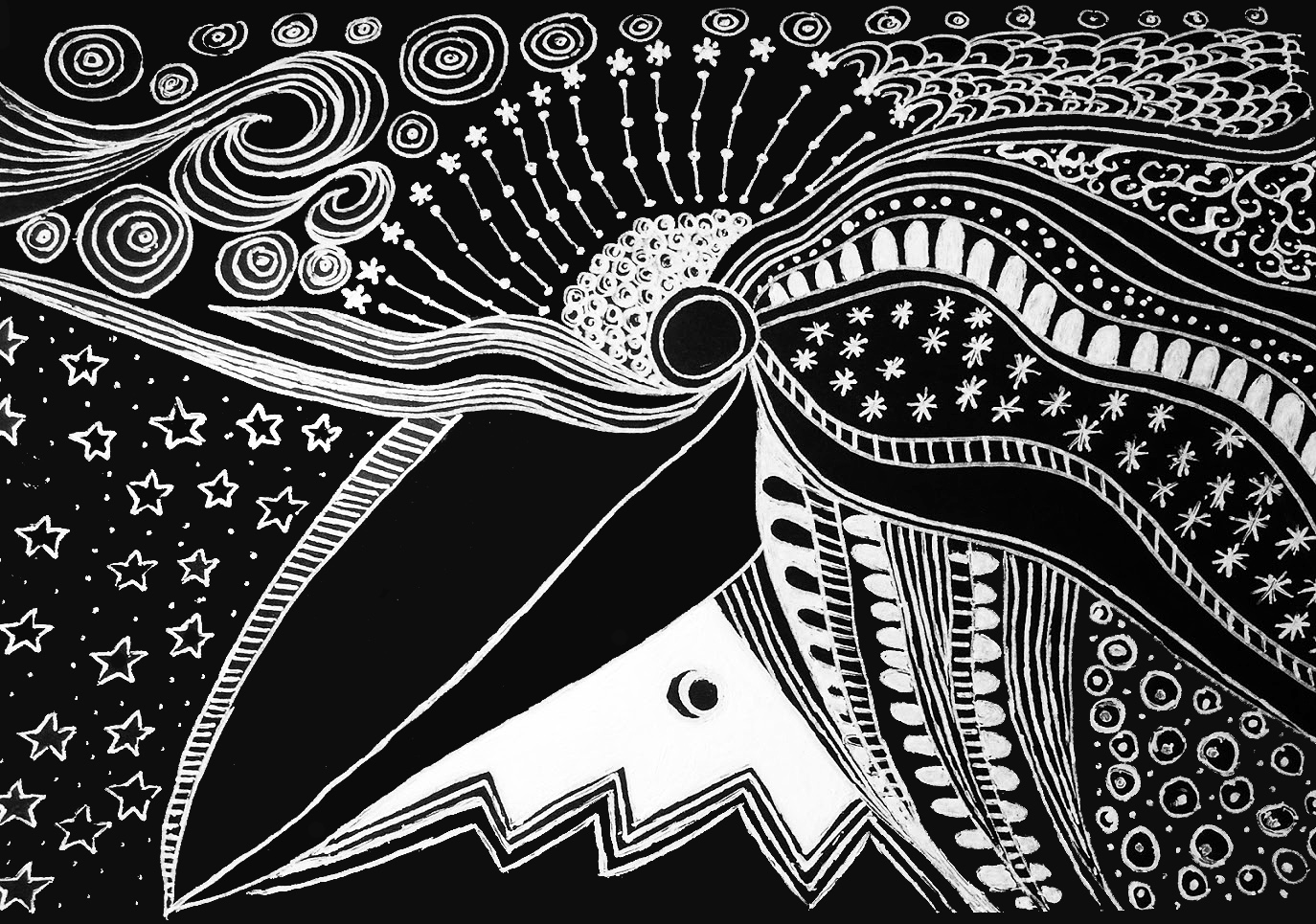 pen and ink
above are some examples of doodles I have recently been exploring.
Doodles are simple drawings that can have concrete representational meaning or may just be composed of random and abstract lines, generally without ever lifting the drawing device off of the paper, in which case it is usually called a "scribble." These simple drawings might also be called pen and ink drawings.
Aside from pencil, pen and ink drawings such as doodling are probably the most portable, convenient, and low-cost form of artmaking. All you need is a pen and a piece of paper, and you're ready to make art!
Nearly everyone has doodled with a pen in the margins of their paper. Drawing with pens can be as fun and easy. The joy of doodles is that they can happen anytime and anywhere.
Two of the drawings use some experimentation with a technique featuring Negative space. This space reversal in art, is the space around and between the subject(s) of an image. Negative space may be most evident when the space around a subject, not the subject itself, forms an interesting or artistically relevant shape, and such space occasionally is used to artistic effect as the "real" subject of an image.
This simple drawing series is also intended as an ongoing relaxation meditation and therapeutic exploration. Perhaps it will inspire you to pick up a pen and see what happens. there is no wrong way to doodle.
Art therapy has a healing effect for a variety of ailments, including depression, trauma and illness. and is effective across age, gender or ethnicity. In a recent study of cancer patients, an art therapy intervention — in conjunction with conventional treatments like chemotherapy and radiation — not only diminished symptoms typically associated with cancer such as pain, fatigue and anxiety, but also enhanced life expectancy. The study, its authors said, was based on the belief that "the creative process involved in the making of art is healing and life-enhancing. It is used to help patients, or their families, increase awareness of self, cope with symptoms, and adapt to stressful and traumatic experiences." 
What are your impressions of the images? Have you ever doodled? What was the result?